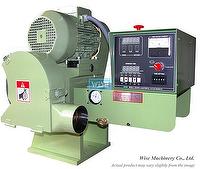 RG series: Rubber Roller Convex/Concave/Cylindrical Grinding Attachments for Lathes Model: RG50F-12x1900 rpm Specifications: 5.0 HP / Front type / 12 inch wheel Our RG series grinding attachments has two different grinding options for buyers to choose: (1) Convex/Concave/Cylindrical or (2) Convex/Taper/Cylindrical. Each of our machines is made according to our users' lathe dimensions. After receiving the machines, users can install the machines immediately. RG series is our most popular product line. It is one of the most economical and reliable grinding option in the market. If you are interested in our products, please visit our website www.wiseliu.com for more information.
More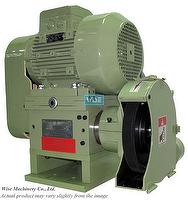 G series: Roll Cylindrical Grinding Attachment for Lathes Model: G75F Main Motor: 7.5 HP (Siemens Motor) High Speed (6700 rpm) & Standard (1450 rpm) are both available. Each of our grinding attachments is made according to our users' lathe dimensions. Users can easily install the grinding attachment onto their lathes without modification. Since 1988, WISE grinding attachments have been sold to more than 60 countries in the world. For more information, www.wiseliu.com
More
About Us
Wise Machinery Co., Ltd. (Taiwan) is a manufacturer of roller grinding attachments for lathes. Since our establishment in 1988, we have distributed our products to more than 60 countries. We aim to provide our customers with high quality, high precision, and long-durability products.

No expensive software is needed; no complex operation training is necessary; and no tedious installation procedure is required. Each of our products is made according to the lathe dimensions provided by our users enabling customers to install the machines on their lathes without any modifications.

More